8 Worst Country Songs of 2017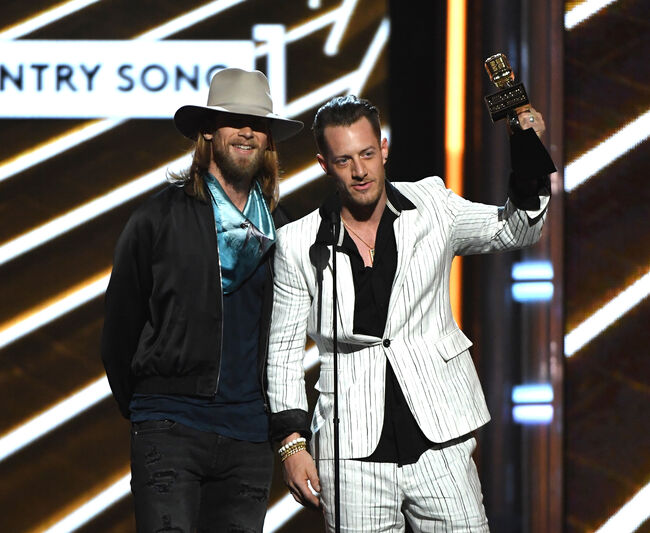 There are going to be some songs on the radio that you don't absolutely love, but I'm not in agreeance that theses are the WORST songs of the year. Though some of them aren't necessarily "Country" in my book.
What are YOUR thoughts?
Saving Country Music released their list of the eight worst country songs of 2017 so far, along with some scathing commentary:
"Body Like a Back Road," Sam Hunt. The level of objectification and misogyny in this song would make the quarter-century dead corpse of Conway Twitty writhe as if it was in an epileptic fit. Even Florida Georgia Line isn't stupid enough to release a song like this
"The Fighter," Keith Urban. "The Fighter" very well may be the most non-country "country" song released as a single in the history of the genre.
"Fix a Drink," Chris Janson. This song is like some sort of reverse engineered audio trigger formulated by a comic book archenemy to cause mankind to swing a U-turn in the evolutionary process where all people want to do is purchase full size trucks, hang out near bodies of water, and drink themselves into a stupor so that an evil regime can waltz right into the places of power and seize ultimate control due to the widespread lethargy and indifference throughout society.
"Last Day Alive," The Chainsmokers feat. Florida Georgia Line. Tyler Hubbard of Florida Georgia Line recently called this collaboration "a God thing." I think a Satan thing is perhaps more appropriate.
"Take This Job," Moonshine Bandits feat. David Allan Coe. The only thing on God's creation that is worse than country rap is third-tier country rap like the version The Moonshine Bandits peddle.
"Love You Like That," Cannan Smith. Canaan Smith made his name with a song called "Love You Like That" that name-drops Tom Petty. Now he's looking to take the next step with a song called "Like You That Way" that name-drops Miranda Lambert. "Love You Like That" to "Like You That Way": He's not even trying to hide how formulaic he's become.
"Craving You," Thomas Rhett. If for nothing else, give Thomas Rhett credit for this: He's taken an incredibly average set of marginal skills and talent, and made himself into a bona fide arena-level superstar.
"Drinkin' Too Much," Sam Hunt. I'd down two quarts of black-eyes peas in one sitting with not a trace of seasoning or even a biscuit for sopping to not have to listen to Sam Hunt's dumb sing-talking ever again in this year or any other.