Carrie Underwood Opens Up About The Tragedy Sparked Track 'The Bullet'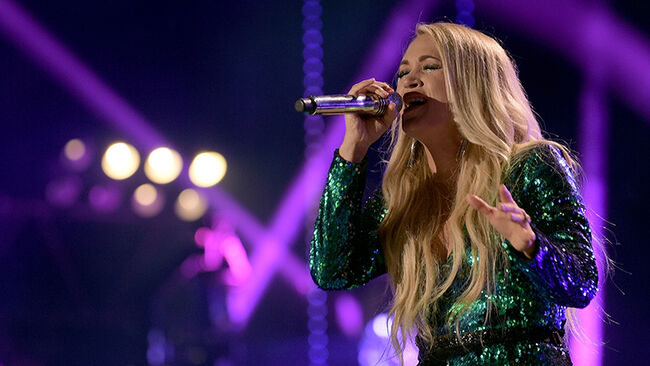 Carrie Underwood's highly personal and fiercely intimate 'Cry Pretty' album debuts on Friday.
Fans are eager to know what to expect and buzz has been circulating around the foreshadowed tougher topics and harder conversations that Underwood claims to cover on this project.
Underwood recently cleared the air during an interview with Stellar magazine about one of her more politically charged tracks. "The Bullet" rings out with a powerful message and addresses the controversial topic of gun violence. "It's a song that needed to be sung," said Underwood.
The song was 'partially motivated' by the Mandalay Bay mass shooting that occurred at the 'Route 91 Harvest Festival' in Las Vegas on October 8th 2017.
Underwood opened up by saying, 'It's a beautiful and powerful song, and I thought for a long time whether or not I was the one to deliver its message. Unfortunately, too many events have happened and not just on a grand scale… any word I say right now is gonna be wrong. But too many people are going to relate to it — whether in the military, if they're cops, or just people who were in the wrong place at the wrong time. It's a song that needed to be sung."
Underwood has been named as a CMT Artist of the Year honoree alongside Kelsea Ballerini, Maren Morris, Little Big Town's Karen Fairchild and Kimberly Schlapman and Lady Antebellum's Hillary Scott.
The 2018 CMT Artists of the Year special premieres Wednesday, October 17 at 8:00 P.M. ET/PT only on CMT.
Photo Credit: Getty Images.