Tornado Watch Issued for Southeast Wyoming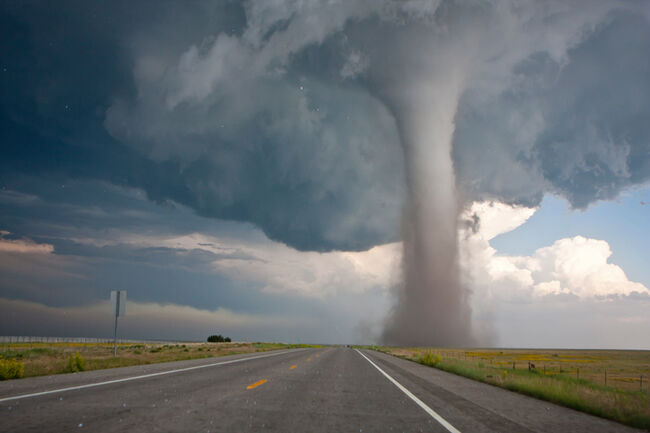 The National Weather Service Office in Cheyenne has issued a warning stating "Monday: Confidence is medium-high for severe storms on Monday as a very strong low-pressure system tracks over the Rockies.
The best chance for severe weather will be over southeast Wyoming from just west of the Laramie Range eastward in the afternoon and evening, and then in the Nebraska Panhandle during the evening.
Storms should quickly end from west to east by midnight as a strong cold front blasts eastward.
Uncertainty: Although low clouds and fog appear less likely Monday morning, there is a still a chance for low clouds to develop along and east of Interstate 25.
The rate at which this cloud cover dissipates will determine the coverage and intensity of storms in the later afternoon and evening. There is a possibility there will be very little low clouds at all early Monday morning since showers and thunderstorms this evening will likely influence distribution of low-level moisture.
Tornadoes, very large hail, heavy rain with higher potential for flash flooding, and strong winds are all possible with the storms that develop on Monday.
There is the chance for one or two strong tornadoes across far eastern Wyoming and western Nebraska Monday afternoon and evening; after the afternoon analysis Sunday, we can not rule this out."